Thanks to our long experience in the transport sector, we are specialists in the field of cargo transport in the European Union. We carry full truck loads, part loads and general cargo. Apart from our own fleet (truck tractors with sliding curtain semi-trailers, manned by two drivers, with tail lifts, strengthened tarpaulins, raised roofs) we also cooperate with an extensive group of carriers, thanks to which we are able to provide a vehicle with the required equipment in most EU states.
Our trusted subcontractors, appointed following a multi–stage recruitment process, enable us to extend our offer also with the following vehicles:
tarpaulin,
set,
refrigerated,
mega,
skip (mulda),
platform,
moving floor.
At present, we serve customers from Poland, Slovakia, Czech Republic, Hungary, Romania, Austria, Germany, the Netherlands, Belgium, Luxembourg, Switzerland, Italy, the United Kingdom, Spain, Portugal, Denmark and Sweden. If you expect reliability and comprehensive service, do not hesitate to contact us. Our qualified forwarders will answer all your questions.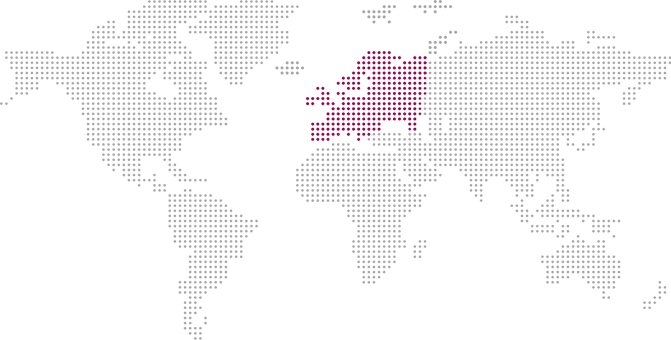 We would like to invite any company interested in international transport to cooperate with us. Our offer can be obtained by contacting: